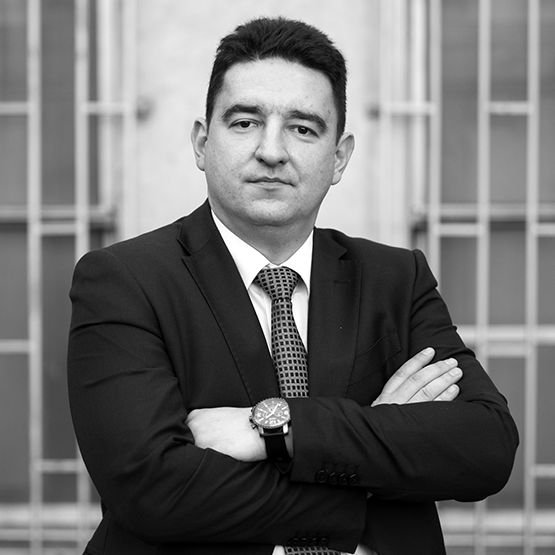 Milivoje Jovanović
President of Managing Board of Association of Entrepreneurs and Small Businesses
Milivoje Jovanović graduated from the Faculty of University of Sheffield, United Kingdom and he becomes Executive MBA, specialization in finance. Since the beginning of a career as an economist, Milivoje Jovanovic focused his work and education on professional support to the development of entrepreneurs and SME sector in Serbia. As one of the founders of ENECA (Economic Expert Community Association) in 2005, he specialized in providing consulting services and grant donations for the establishment of business start-ups in the field of agriculture, craft, production, and services. Milivoje Jovanovic created a program Start-Up for Your Business in 2009 as a first and most recognized program in Serbia for support of entrepreneurs and SMEs. Previously he was Relationship Manager for Mid Market at UniCredit Bank Serbia Regional Centre Niš and Corporate Relationship Manager at Sociėtė Generale Bank Serbia Regional Centre Niš. He also worked as Grant Manager / Consultant for entrepreneurs and SMEs at German NGO Help-Hilfe zur Selbsthilfe and National Training Coordinator at OSCE.
Milivoje Jovanovic is President of Managing Board of Association of entrepreneurs and small businesses Start-Up for Your Business which was established in April 2016 in Belgrade and President of Managing Board of Association for entrepreneurial development founded in Nis in 2014.
Milivoje takes successful participation in the International Leadership Visitor Program (IVLP) - Small business and entrepreneurship development in February 2017. - organized by the US Embassy in Belgrade at the invitation of U.S. State Department as a representative of entrepreneurs and small enterprises in Serbia.
He is a regular member of the Jury on Belgrade Venture Forum, Serbian Association of Economists, Serbian Association of Managers and Central European Development Forum. Milivoje Jovanovic was awarded National Award in 2014 for Business Achievement within the program MALFIN by Junior Chamber International in Serbia, part of JCI USA, a Worldwide Federation of Young Leaders and Entrepreneurs.